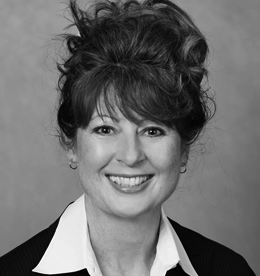 FINISH STRONG!
Rhonda W. Sides
Rhonda W. Sides
About Rhonda W. Sides
Rhonda is the Principal for Healthcare Services and Forensic / Valuation / Litigation Support Services for Crosslin. Proficient in management issues of many types of healthcare entities, Rhonda specializes in business valuation, financial fraud and forensics, and physician practice management issues, such as compliance issues, Stark compliance and physician compensation issues, entity contracts, practice valuations, cost accounting, operational assessments, accounts receivable, and financial feasibility issues related to group and integrated delivery system development. She lectures nationally for various financial, legal, and healthcare organizations regarding the issues of combining the practicality of accounting and financial issues with the needs of healthcare practice management. Rhonda has been named as one of Middle Tennessee's top healthcare executives for three years in Nashville Business Journal's Healthcare 100 for 2002, 2003, and 2006 and also recognized for BizWomen profile in 2005 and Healthcare Hero in 2007 and 2015. She was named one of the 10 "Women to Watch in Healthcare" for 2011 by the Nashville Medical News as well as InCharge in Healthcare 2012, 2013, 2014, 2015, 2016, 2017, 2018, and 2019 by the same publication. Additionally, Rhonda was named one of "Accounting's Finest" by the Nashville Post for 2011 and 2012 and a 2013 and 2016 Power Leader in Accounting by the Nashville Business Journal.
Rhonda was an adjunct MBA professor for three years at The Massey School of Belmont University of Nashville. She served as past president of Middle Tennessee Healthcare Executives Association, is an associate of the American Society of Appraisers, and a member of Healthcare Financial Management Association. She served on the Healthcare Committee and Forensic Valuation Committee for the Tennessee Society of CPAs.
Rhonda also co-authored three books, Valuation of a Medical Practice (April 1999), Accounting Handbook for Medical Practices (April 2000), both published by John Wiley and Sons, and Financial Management for Medical Groups, 3rd Edition (October 2013) published by the Medical Group Management Association. She has written practice management related articles published in various sources including the Nashville Business Journal, Healthcare Financial Management, and Nashville Medical News.
Education
Bachelor's Degree, Kennesaw State University
Professional Associations
Member, American Institute of Certified Public Accountants
Member, Tennessee Society of Certified Public Accountants
Member and Chairman, Tennessee Society of Certified Public Accountants Forensic
Investigation and Litigation Services Committee
Member, Tennessee Society of Certified Public Accountants Healthcare Committee
Member, Georgia Society of of Certified Public Accountants
Member, National Association of Certified Valuation Analysts
Member, Medical Group Management Association
Member, Healthcare Financial Management Association
Member, Tennessee Medical Group Management Association
Associate, American Society of Appraisers
Associate, Association of Certified Fraud Examiners
Past President, Middle Tennessee Healthcare Executives Association
Past Board Member and Member, Nashville Medical Group Management Association
Past President, Medical Practice Resources
Member Firm, Financial Consulting Group
Licenses & Certifications
Certified Public Accountant, Tennessee and Georgia
Accredited in Business Valuation (ABV)
Certified Valuation Analyst (CVA)
Certified in Financial Forensics (CFF)
Chartered Global Management Accountant (CGMA)