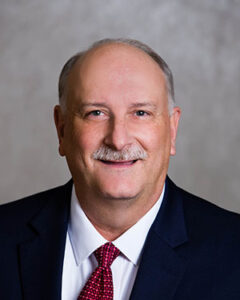 Crosslin has named Mark Loftis, CPA, as director of state and local tax.
Loftis brings nearly 35 years of state and local tax experience to the firm, which provides a new and exciting expansion in the area of state and local taxation for the tax practice at Crosslin.  He most recently served as senior manager of state and local tax for a regional accounting firm where he assisted clients from a variety of industries in meeting their state and local tax obligations and in minimizing their tax burden.  Additionally, he has served as senior state and local tax manager for Nortel Networks and, in that role, received numerous awards for his achievements including the Nortel Finance Award of Excellence.
He is a member of the American Institute of Certified Public Accounts (AICPA), the Tennessee Society of Certified Public Accountants (TSCPA), and the Institute of Professionals in Taxation (IPT) and a former member of the Council on State and Local Taxation (COST).  With such a deep level of expertise, Loftis also is a frequent blogger on state and local tax subjects for several media outlets.
Loftis received his bachelor's degree in accounting from Lipscomb University.