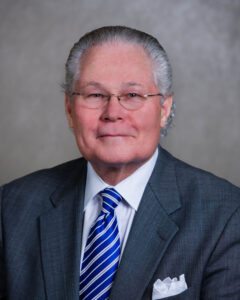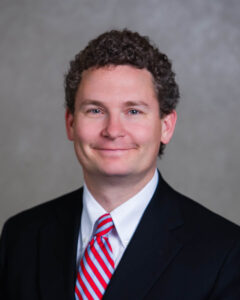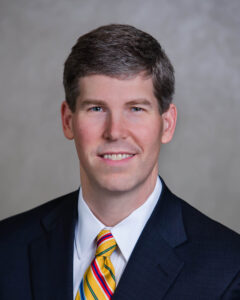 Regional accounting, technology, and consulting firm Crosslin is celebrating its 30th year of business this year and kicked off the anniversary with a companywide celebration with its team members.  Established in 1987, founder Dell Crosslin and his other principals created the accounting firm out of the desire to provide companies with an alternative to the large regional and national accounting firm options.
"Like many of our fellow business owners, Crosslin was founded on an entrepreneurial dream. We felt we had a great business model and we have worked tirelessly to serve our customers and grow the business," said Crosslin.  "I continue to be amazed at what we have been able to accomplish over the last 30 years."
Over the past three decades, Crosslin has grown from a firm of 4 team members to 76, and is currently one of the Top 10 accounting firms in Middle Tennessee.  Its service lines have grown tremendously as well, and Crosslin today offers audit and assurance, tax, state and local tax, accounting and IT forensics, accounting and business solutions, religious organization services, healthcare consulting, cybersecurity and consulting services, managed IT, managed security, valuation services, and litigation support.
In addition to its anniversary celebration, Crosslin announced changes in its leadership team.  Effective January 1, Managing Principal Dell Crosslin will move to chairman of the board for Crosslin.  In this role, he will continue to have an active role in the company, advising on strategic direction, serving certain customers, business development, and leadership growth.
John Crosslin and Justin Crosslin will serve as co-managing principals for Crosslin Certified Public Accountants, the accounting, consulting, and healthcare components of the company.   John Crosslin, Justin Crosslin, and Bryan White will serve as co-managing principals for Crosslin Technologies, the information technology and managed services arm of the company.
"We are looking forward to continuing Crosslin's strong business presence in Tennessee and expanding upon the solid reputation we have built over the last 30 years," said Justin Crosslin.  "Dell's leadership and an amazing group of principals and team members have propelled Crosslin into a recognized leader in the accounting, healthcare, and information technology communities.  We are excited to continue this tradition."
John Crosslin has been with the company more than 18 years, most recently serving as principal-in-charge of the audit department.  In that role since 2012, he led the audit department to unprecedented growth in both revenue and personnel.   He also overhauled the audit processes of the company, resulting in improved service for customers and more efficiency for team members.
Crosslin is a member of the Board of the United Way of Metropolitan Nashville and member of the United Way's Tocqueville Society, where he served as co-chair of the 2015 Alpha Chapter Campaign Cabinet.  He is chairman and treasurer of the Board of Directors of the Music City Youth Orchestra and a past member of the Board of Directors for the Girl Scouts of Middle Tennessee, where he is still currently active on the Finance Committee.
He has been named to the CPA and NSA Practice Advisor's 40 Under 40, a national honor that reflects contributions to the field of public accounting by individuals under the age of 40. He also received the Nashville Emerging Leader Award in the business services category and the Nashville Business Journal's 40 under 40 honor, 2016 Power Leaders in Finance and 2015 Power Leaders in Accounting.
Justin Crosslin joined Crosslin nearly 10 years, most recently serving as principal of operations and overseeing Crosslin Technologies.  Responsible for the company's strategic direction, operations initiatives, and administrative efforts, he also has been active in the management and development of other Crosslin expansion initiatives such as the firm's Accounting and Business Solutions division.  He was the driving force behind the establishment and strategic growth of Crosslin Technologies.
Crosslin currently serves on the board of directors for the Middle Tennessee Council of The Boy Scouts of America on its finance and audit committees as well as chairman of the Advancement Committee.  Additionally, he is Cubmaster of Cub Pack 437 at St. Paul Christian Academy.  He is on the board and serves as Treasurer of Community Nashville.
He also is a founding board member of both Leadership Healthcare and Montgomery Bell Academy's Young alumni board, and is actively involved in the Nashville chapter of the Entrepreneur's Organization.  Justin also received the Nashville Emerging Leader Award in the business services category and the Nashville Business Journal's 40 under 40 honor, 2016 Power Leaders in Finance and 2015 Power Leaders in Accounting.
Joining Crosslin Technologies nearly three years ago, Bryan White has led sales and operations for the company's cybersecurity, managed services, and information technology offerings.  In that time, the company has achieved nearly 1,000 percent revenue growth, which has allowed the company to expand service lines and grow into new markets.  White has also brought together a strong team of cybersecurity and information technology professionals, growing by more than 500 percent over the last three years.
With more than 16 years of experience in managed services, White began his information technology career in the United States Navy.