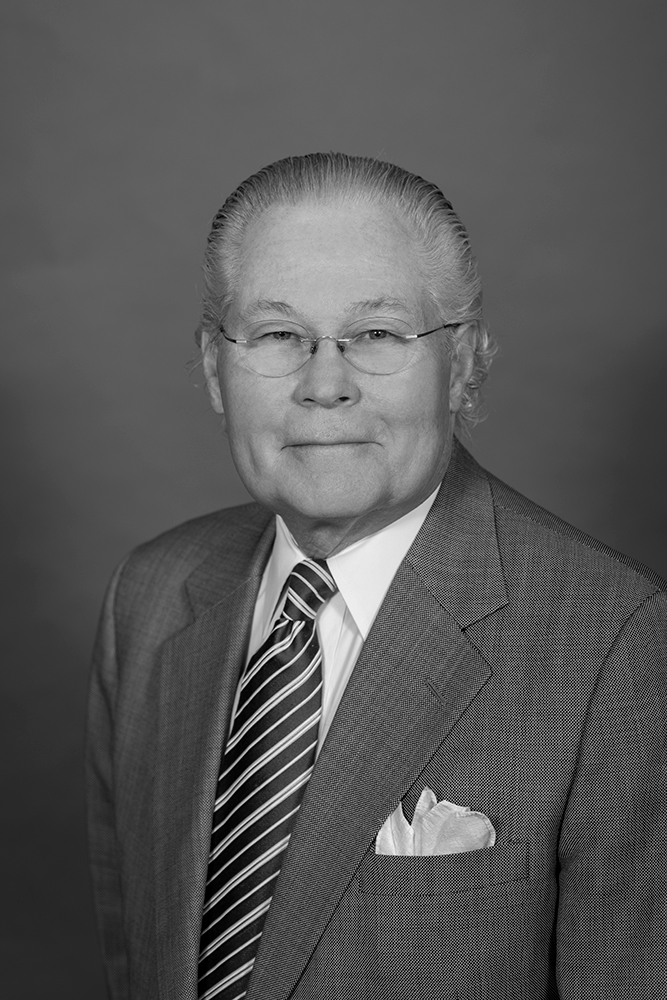 Winning is not a sometime thing; it's an all the time thing. You don't win once in a while; you don't do things right once in a while; you do them right all the time. Winning is a habit. Unfortunately, so is losing.
Vincent Lombardi
J. Dell Crosslin
About J. Dell Crosslin
With more than 40 years of experience in accounting, auditing and consulting, Dell has served as a business advisor to foundations and not-for-profit entities, governments, healthcare, religious organizations, manufacturing and construction, real estate, and various other public and private entities. Dell has guided these various industries in numerous areas including audits, strategic planning, fraud examination, forensic accounting, and information technology studies.
Having worked as both a private and public accountant, Dell's experience includes a partnership with a Big Four Firm. In 1987, Dell and three other CPAs created what is today, Crosslin, a premier regional public accounting firm.
Under the Crosslin banner, customers served by Dell include Cumberland Region Tomorrow, United Methodist Foundations, Nashville Public Television, Tennessee Baptist Convention, The PENCIL Foundation, Tennessee Baptist Foundation, Meharry Medical College, Bethel University, Carson-Newman University, Metropolitan Nashville Airport Authority, Regional Transportation Authority, Metropolitan Transit Authority, The Metropolitan Government of Nashville and Davidson County, the Cities of Knoxville, Clarksville, and Franklin, and Meharry Medical College.
Dell has been named to the InCharge in Banking and Finance list for the past six years by the Nashville Post as well as one of Accounting's Finest in 2012 by the same publication. He was named to the InCharge Healthcare list for the past eight years by the Nashville Medical News and recognized as a Power Leader in Accounting 2015, 2016, 2017, and 2018 by the Nashville Business Journal. Dell has previously served as a board member for Catholic Charities of Tennessee and currently serves on the Board of St. Thomas Health Services in Nashville, TN serving as a member of the Finance Committee. He also serves as a member of the Foundation board of the Nashville State Community College Foundation, and Co-President of the Catholic Foundation. He was recently recognized by the Seton Society as a Seton Award Recipient (St. Thomas and Daughters of Charity).
Education
Bachelor's Degree, Peabody College of Vanderbilt University
Professional Associations
Member, American Institute of Certified Public Accountants
Member, Tennessee Society of Certified Public Accountants
Audit Committee, St. Thomas Health Services
Board Member, Finance Committee, St. Thomas Health Services
Board Member, Nashville State Community College Foundation
Former Board Member, Catholic Charities of Tennessee
Licenses & Certifications
CPA, Tennessee and Kentucky
Certified Fraud Examiner
Power Leaders in Finance 2016
Power Leaders in Accounting 2015