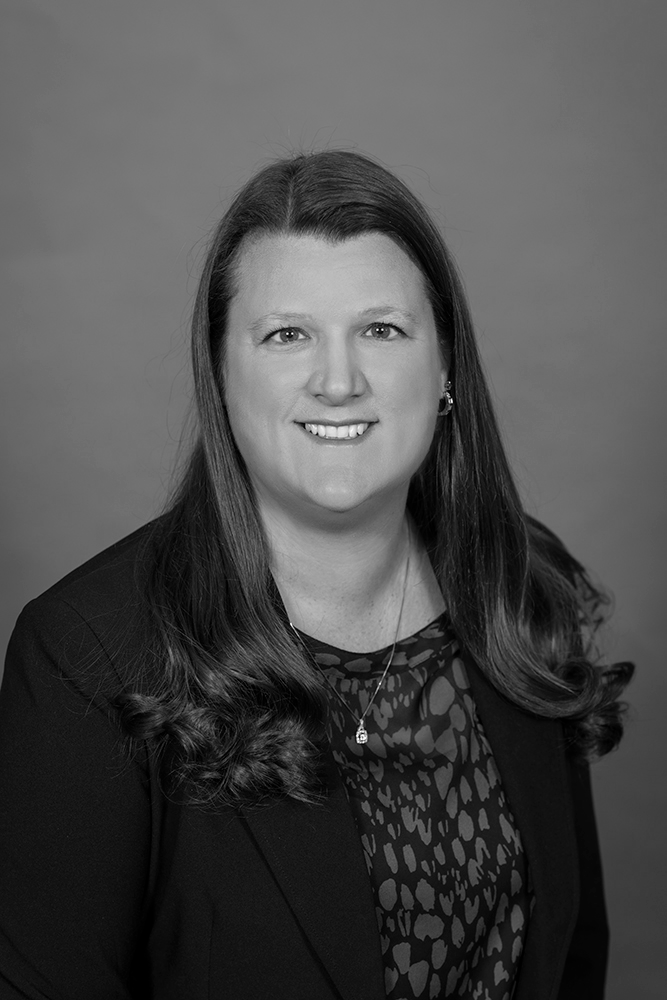 You need to be aware of what others are doing, applaud their efforts, acknowledge their successes, and encourage them in their pursuits. When we all help one another, everybody wins
Jim Stovall
Erica D. Saeger
About Erica D. Saeger
Erica has been with Crosslin for 15 years. During that time, she has participated in the audits of a variety of industries including not-for-profit entities, government, higher education, religious organizations, distribution, manufacturing, real estate, public companies, and many other business entities.
Erica is the chair of our firm's Fun Committee, which is responsible for various outings for team members and their families, as well as luncehons and other firm celebrations. She is also an avid supporter of the Susan G. Komen "More Thank Pink Walk." Erica participated in the Nashville Young Leaders Council program in
2014. She serves as Treasurer of the Susan G. Komen (Komen Central Tennessee Affiliate) Board and also serves on the Executive Committee as well as Chair of the Finance Committee.  In addition, Erica serves as an at-large board ember and a member of the finance committee for Nashville CABLE, which is the premier women's leadership organization for women's professional advancement.
In 2017, Erica was selected as a winner for the inaugural Employee of the Year awards by Nashville Business Journal in the Company Culture Category. She was named the 2018 Delta Zeta Greek Woman of the Year and a 2019 Nashville Emerging Leader Awards (NELAs) finalist.  Erica also has been selected for the 2020-2021 Leadership Goodlettsville Class.
Erica received both Bachelor's Degree and Master's Degree from Middle Tennessee State University. Erica is a Certified Public Accountant in the State of Tennessee, a Member of the Tennessee Society of Certified Public Accountants, and a Member of the American Institute of Certified Public Accountants.
Education
Bachelor's Degree, Middle Tennessee State University
Master's Degree, Middle Tennessee State University
Professional Associations
Member, Tennessee Society of Certified Public Accountants
Member, American Institute of Certified Public Accountants
Treasurer, Susan G. Komen
Young Leaders Council
Licenses & Certifications
Certified Public Accountant, Tennessee
Nashville Business Journal Employee of the Year, Company Culture
Greek Woman of the Year by the Delta Zeta Alumnae Chapter